Alright I have the luxury of a year to plan out cosplay costume for my first Anime convention. Unfortunately since I am new to cosplay, I have no clue what to go as. I know you must get a lot of these posts, but please help me
This is me: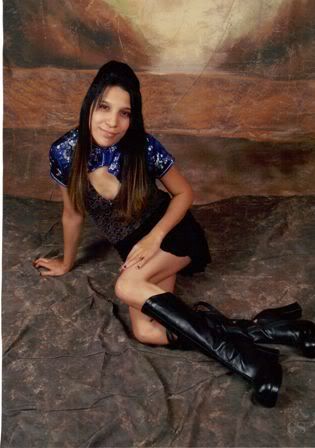 I have shoulder length hair now which a year from now should be mid back length.
I am 5'2" and well that about covers it.
As for my personality, I am very bubbly but have a temper problem, that my husband says scares him more then the anti-christ.
I should also mention wigs or coloring my hair is not out of the question for me
So please and thank you for any help.