Hello there! I'm hoping to do a Reimu Hakurei Cosplay sooner or later and there is one thing that I know for sure that I will be having some trouble with, her sleeves. Whenever I think of sleeves I usually think of Reimu. I know that without the sleeves, Reimu just won't be Reimu. Can someone give any advice on how I should be able to make her sleeves? Here are a few reference photos for those who would like to see what I would need some help with,
http://www.spriters-resource.com/resour ... /14682.png
(Note, the picture above is rather large)
http://en.touhouwiki.net/images/thumb/6 ... 2Reimu.png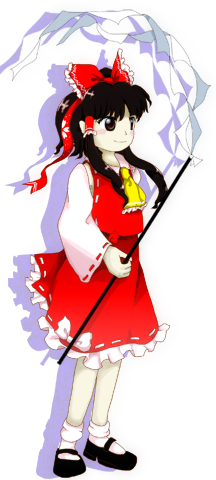 http://images3.wikia.nocookie.net/__cb2 ... esires.png
Any help is greatly appreciated. Thank you in advance!
-
Lunaster