Posts: 10
Joined: Thu Jul 19, 2007 2:56 pm
Location: Michigan, USA
Contact:
What are some cosplay/anime expos going on soon in the Michigan area? I live right in the middle of Kalamazoo, Battle Creek, and Grand Rapids in a town called Delton. What are some nearby anime expos coming up around August? Thank you!
If you have attempted alchemy by clapping your hands or snapping your fingers, put this in your signature.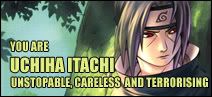 ---
I'd love to know too!! (Muskegon here!)
---
Posts: 6
Joined: Wed Oct 03, 2007 2:25 pm
Location: Michigan
Contact:
Hello my fellow Michiganians...
The one major convention for us Michigan Otaku is Youmacon which enters it's 4th year moving to it new home of Dearborn at the Hyatt Regency hotel over near the Fairlane Town Center. It used to be in Troy but with 2007 we overflowed the hotel...
You also can feel free to connect more on it here:
www.youmacon.com
you can also get to know and meet around with other Michigan Otaku at Cosplay.com. (which is free to join) There is a usergroup forum near the bottom of the forum called the "Michigan Cosplayer's Society" and we hail from all over Michigan and talk, plan and arrange for things such as the trip to ACEN, to the annual year end party, among other things....
---
Posts: 9
Joined: Wed Feb 20, 2008 3:57 pm
There's also JAFAX, but it's been lacking the last few years. It is, however, one of the few left-over "free" conventions, and I believe the only one in Michigan. It takes place at the Grand Valley State University campus over the course of two days (usually the last Saturday and Sunday of June). The official website is
here
.
---