"Steampunk" Marshal Lee Guitar and Costume for sale.
Posted: Thu Jul 17, 2014 11:06 am
I have a "Steampunk" Marshal Lee coat (majority of the costume, and is size adjustable), armor, and guitar up for sale (pants, boots, and wig not included.) Every piece I crafted by hand, and most of the costume is hand sewn. I took a couple small liberties with the original design to make the costume more practical. For instance, the paldron stay on via the belt that goes around the torso now, because otherwise it was just floating on the shoulder. Also, the coat closes uses buttons, because the was no conceivable way of making it with out sewing down the entire design.
I'm asking $150 for the guitar, $170 for the coat, $180 for the armor/belts. That would be $500 in total (plus shipping, which will vary depending on where you live.)
The guitar is made from pink insulation foam and wood.
The coat is composed of a heavy material I got in an upholstery shop, so it has a nice weight to it.
The armor and belts are crafted out of a fo-leather, then painted.
Here are some pictures of the costume: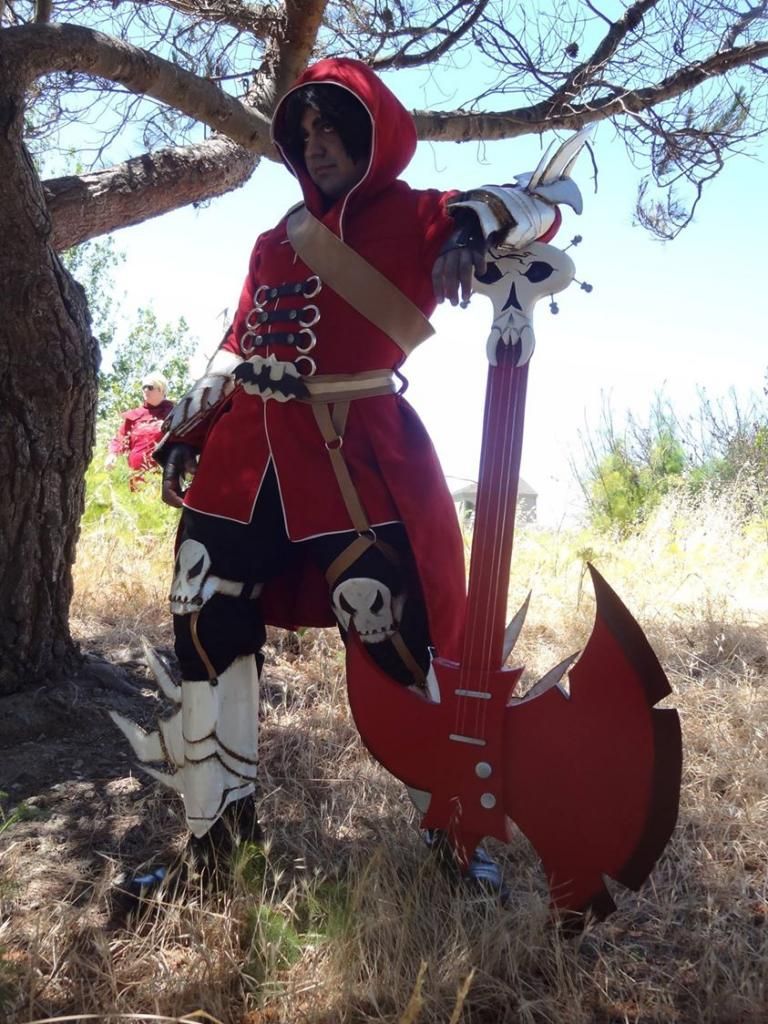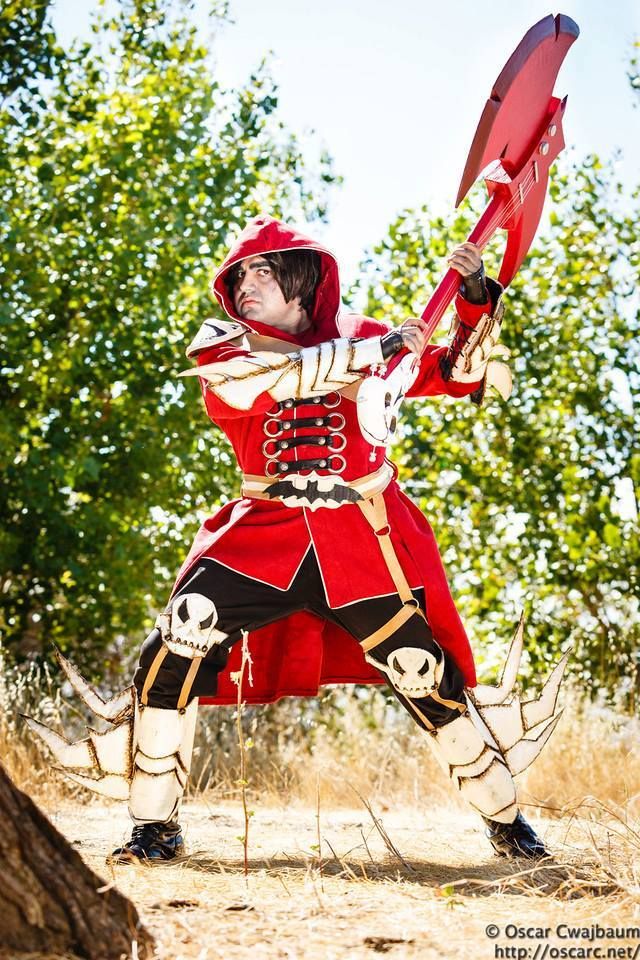 If anyone is interested or has any questions, then please leave a comment, send me an IM, or email me via my
paul@thepropsshop.com
address. I am willing to do a payment plan if that works easier for you, but would prefer to get this all out at once. Thanks for stopping by! I look forward to hearing from you.