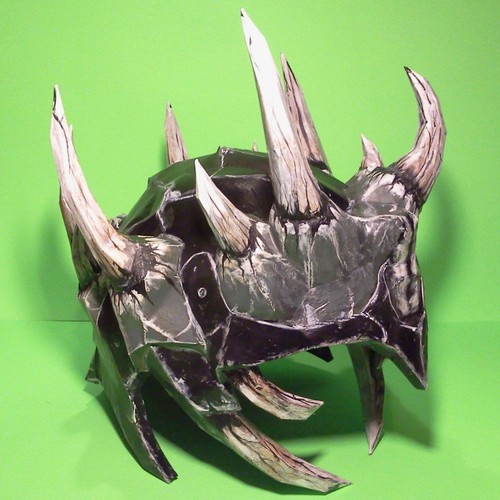 "You are looking at a 1 of a kind, HAND CRAFTED Jagged Crown. Designed to spec after the "Khajiit" version of the Jagged Crown from Skyrim!

This crown was built using papercraft. Built from 27 pieces of red construction paper, taking over 32 hours to construct. Hardened using marine fiberglass resin, hand painted. This crown is 10x15x15inch in dimension.

Will pack/ship upon purchase. Shipping within the United States is FREE, unless you need it very fast, then other arrangements can be made. I will ship outside the United States; I will require an ADDITIONAL $25 to do so.

Any questions please feel free to contact me."
Already listed on ebay:
http://www.ebay.com/itm/131112383430?ss ... 1555.l2649
But I was hoping to reach a more active audience here! And I hope that someone can enjoy this