How do I enhance this Victorian style dress
Posted: Wed Aug 27, 2008 7:46 pm
I bought this dress off Ebay some months ago. Now that I am trying to rig up costumes for the coming NYAF, I just realized that this dress might pass as Lolita style? The following pics are from the original Ebay auction page.
Front: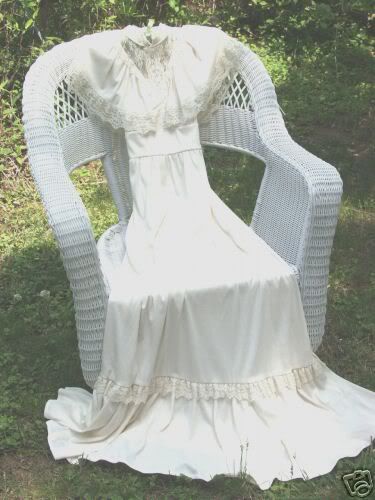 Closeup of the top: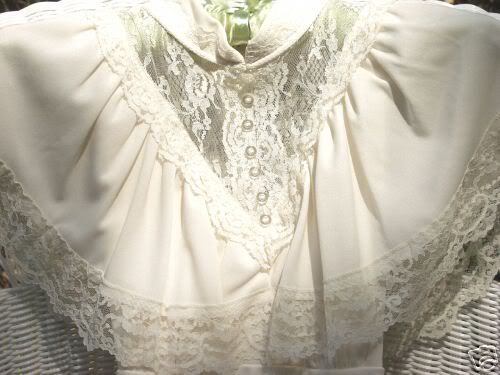 Back:
I would appreciate any suggestion on how I might enhance this dress so it would look more Lolita (ie. sew on more laces
somewhere
on the dress? I happen to have off-white laces that match this dress's existing laces perfectly!) and what accessories to go with it. Thank you!