Hey, all!
I haven't cosplayed (at a convention) for a number of years, although I often wear costumes for - believe it or not - recreational outdoor
paintball
, as seen
here
. (and if you can guess who I'm cosplaying as in that video, you shall be awarded with 50 internets - and a Shagohod.)
With my interest in anime recently and inexplicably restored, I'm thinking of attending Anime North, a Toronto-based con, which is coming up in late May.
I have relatively long black hair (naturally a light brown) and horrific eyesight (we're talking legal blindness here) - as such, I'd prefer to play as a bespectacled character - so I can, you know; see - but please note that I
do
have contact lenses at my disposal. I'm also ridiculously thin.
I have a fair amount of cash lying around, so I'd prefer to
buy
a costume (even in components) rather than make one (since I'm a lazy-ass son of a bitch) - but I'm not going to spend an arm and a leg on what may be a one-time thing, either.
Okay - so, now for some pictures, so you know what you're dealing with;
(Taken about 45 seconds ago)
And some others, taken a few weeks to a month ago -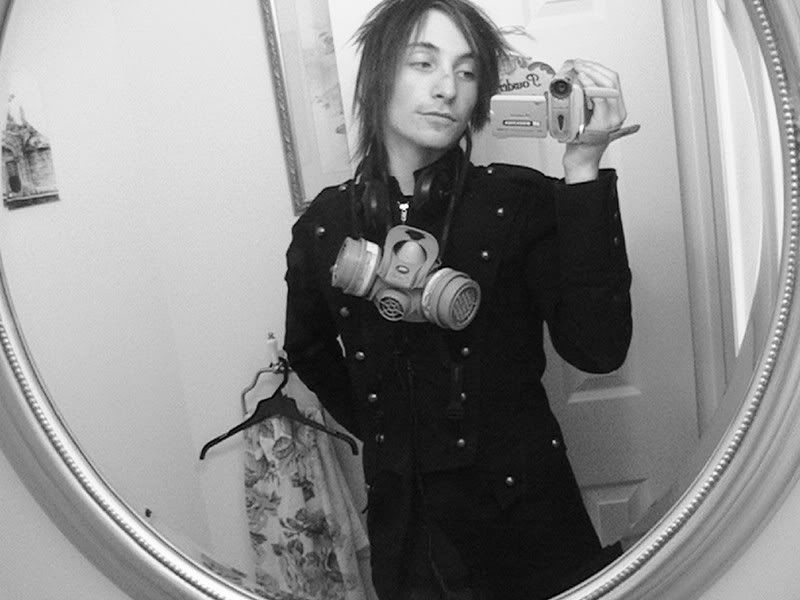 I also have a wide assortment of gas masks, respirators, military clothing and footwear lying around.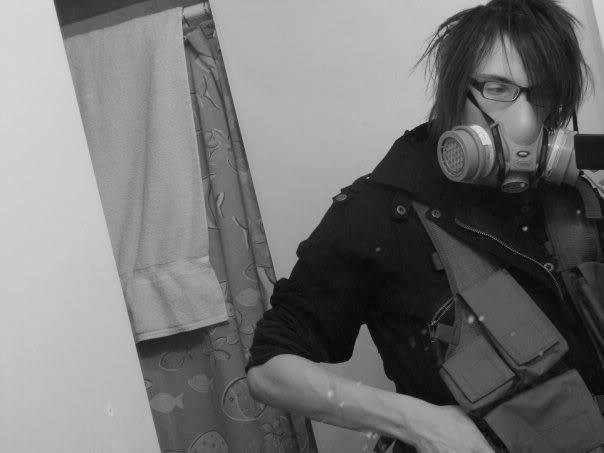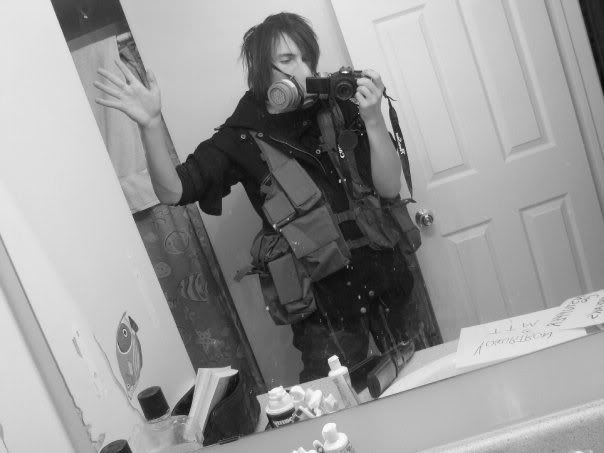 My legs, by the way, are a great deal thinner than those BDU pants might belie, but to avoid being grouped in with that whole shitty 'emo' subculture, I've had to stop wearing tight jeans.
So yeah. Any suggestions?
Oh -
note
- I have nothing against crossplaying, either.