Search found 6 matches
Search found 6 matches • Page 1 of 1
by gaara

Tue Dec 19, 2006 11:15 am
Replies: 5
Views: 2634
by gaara

Thu Dec 14, 2006 12:57 pm
Replies: 5
Views: 2634
over whos cuter:
kimimaro
sakon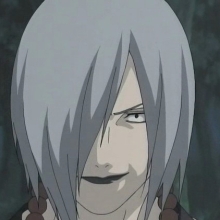 by gaara

Wed Sep 13, 2006 12:09 pm
Topic: need sewing pattern books
Replies: 2
Views: 849
Does anybody know where i could buy a MODERN sewing pettern book? all the ones i find r from like 1950 and stuff XP... It doesnt need to be anime, i just need patterns.
It would be nice to find some FREE online patters to print...
by gaara

Mon Sep 11, 2006 12:01 pm
Topic: New to sewing: I NEED HELP
Replies: 1
Views: 618
Hi, i am new to sewing with a sewing machine. i know how to use it, i can do the different stiches, i can attach the different tools, I JUST CANT MAKE CLOTHS RIGHT!!! :oops: When i make something i get the sewing right, its just always too small, i use my measurments, i event use extra fabric, it ju...
by gaara

Tue Aug 29, 2006 10:04 am
Topic: Gaara gourd
Replies: 3
Views: 1180
How did u make your Sabaku 'no Gaara gourd?
cuz i cant find a styrofoam ball big enough...
by gaara

Tue Aug 15, 2006 2:47 pm
Topic: Temari fan
Replies: 2
Views: 891
I hear all these people who say they got a big fan at a asian store or on the internet... i cant find any!!!! Does anyone now where i can get a 50 to 60 inch white fan that i can alter?
Search found 6 matches • Page 1 of 1