Most Recent Photo

Series

Character

Special Variation:

CLAMP in 3D Land

Year Completed:

2014

Construction Difficulty:

Normal

Prop made by

Costume worn at: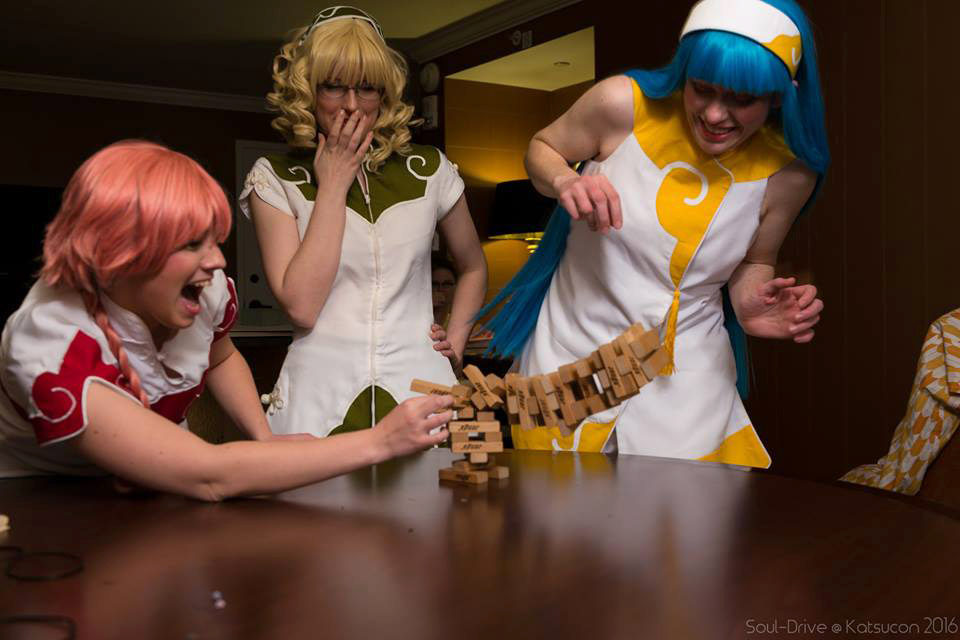 About this Costume
Construction Details:

I used an out of print Simplicity 5098 pattern for the top. I ended up making this THREE TIMES because I screwed up the first time. The top was way too small on me (I couldn't even pull it down over my hips all the way) because I used fabric that didn't work with the pattern I chose (which specified knits; d'oh). I made it a second time out of scrap fabric to test a drafted pattern I made, and then I made it for real. I appliqued all of the red sections onto the top and the pants. Sometimes it went smoothly, other times the machine jammed. (I actually broke a needle into three pieces the week before Otakon.) The collar isn't as stiff as it should be because I was too rushed for time to go buy heavier duty interfacing, so I worked with what I had and starched the collar, but it needs some more. I also need to keep an eye on my wig to realize when it's pushing my collar down. Kikuka made the swords!

Personal Thoughts:

Hikaru has been one of my favorite characters since I first read Rayearth in middle school! After seeing friends do MKR cosplay, I decided I wanted to start, and the only person right for me was Hikaru! I chose this costume to be my first because I thought it would be the easiest -- and it really should have been easy! Unfortunately, I didn't read the detailed notes with my pattern, so the pattern I chose ended up not working with my fabric. I'm not completely happy with it (I actually hated it the Wednesday before the con), but I started to like it more once I had it on at Otakon with my Fuu.
Wig Details
Wig Review

I love the Rose Pink color in the sunlight!
Add a Comment