Cosplayer Amaura
> Costume of Prussia / Gilbert Weillschmidt from Axis Powers Hetalia
Most Recent Photo

Series

Character

Special Variation:

Nyotalia

Year Completed:

N/A

Construction Difficulty:

Normal

Awards

none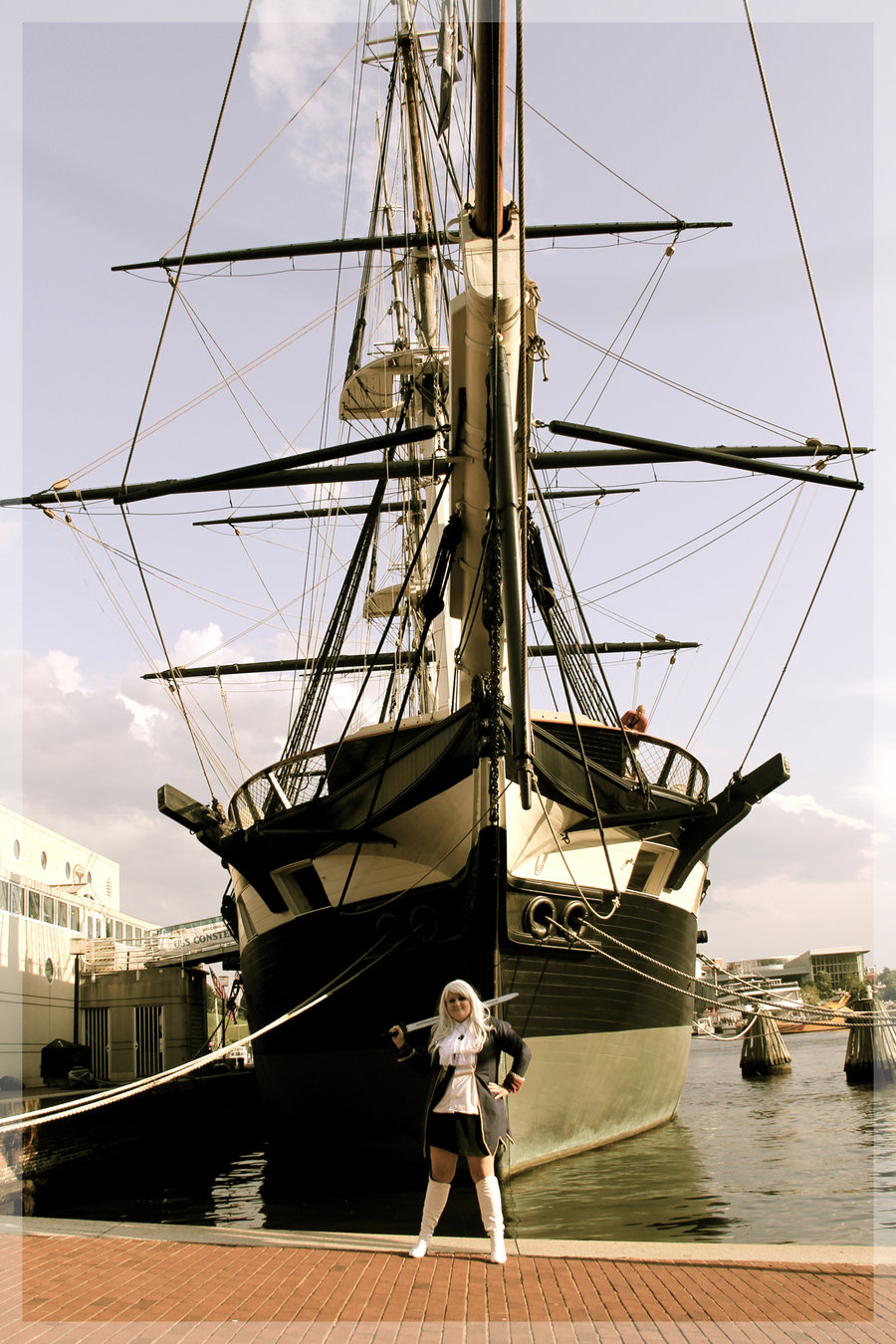 About this Costume
Construction Details:

I am not sure of the material I used specifically, but it was a matted smooth textured material that was easy to work with. The jacket was made in about a day the most difficult part being the triangular pieces at the bottom.
The trim is a braided trim I bought from ebay that I sewed on, and the buttons are well glued (buttons and I do not get along).

The skirt and the shirt were bought. The original skirt was in my opinion had to much flow so I bought a pencil skirt.

The boots are also another story as the revamped version of them have 6 in heels. With myself being 5'9 they made me over 6ft tall.

I dd add the cape to this even if it was not in the "cannon" design as in Prussia's Austrian succession outfit he has one, and the nyotalia one resembles it in some ways so I thought the cape would be a nice tough and I am in truth very happy I did add it.

Personal Thoughts:

I love the finished product after wearing this costume for the first time at Otakon 2012 it just was not right, so upon fixing it to how I wanted by Tekkoshocon 2013 it was how I finally wanted it.

Even if anytime I wear this I forget Gilbird and or loose him.

Also the boots are killer no matter what.
Add a Comment