Most Recent Photo

Series

Character

Year Completed:

2013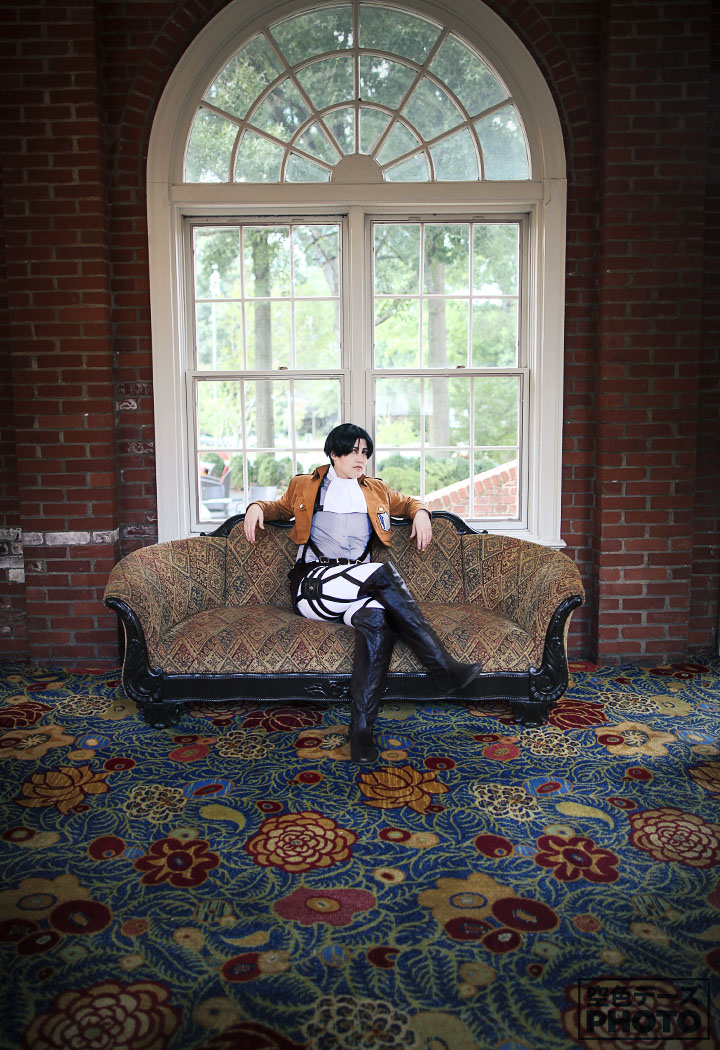 About this Costume
Construction Details:

Please head over to my

Eren costume

to read more about the construction. Bless uniform cosplay ;)

The wig is two wigs put together. I wanted to use a very short "pixie cut" kind of wig for the bottom half to imitate the shaven look as much as I could. (I luckily had this part laying around from another Frankenstein'd wig, haha) The top half start about chin/shoulder length and was cut and styled.

The makeup definitely took a bit of practice. I usually do not put on very much makeup for cosplay, especially the kind that attempts to alter the shape of your face. But Levi definitely called for some heavy lifting with the makeup-- mainly thinning out and angling my eyebrows to be less arched, and contouring around my nose bridge and eye sockets. In the end, it was a lot of fun, and I lot of people didn't quite recognize me as me, hahah. The best kind of cosplay.





Personal Thoughts:

After hearing the name "Attack on Titan" a lot via the internet and friends, I finally got the nudge to check it out when the anime was at about 13 episodes. I spent a few days having my mind blown (though I did know some spoilers) and my heart trampled on as I caught up. The rest is history. This series is insane.
I knew I'd like Levi the moment I saw him, hahah. Who wouldn't love a short, mother-effing badass with a bad mouth who can and will beat the shit out of you? The fact that he is a clean-freak is hilarious. And you can see that he actually cares a lot about people, sobs. I can't wait to learn more about his character.