Most Recent Photo

Series

Character

Special Variation:

The Promise/ The Search

Year Completed:

2013

Construction Difficulty:

Normal

Costume worn at: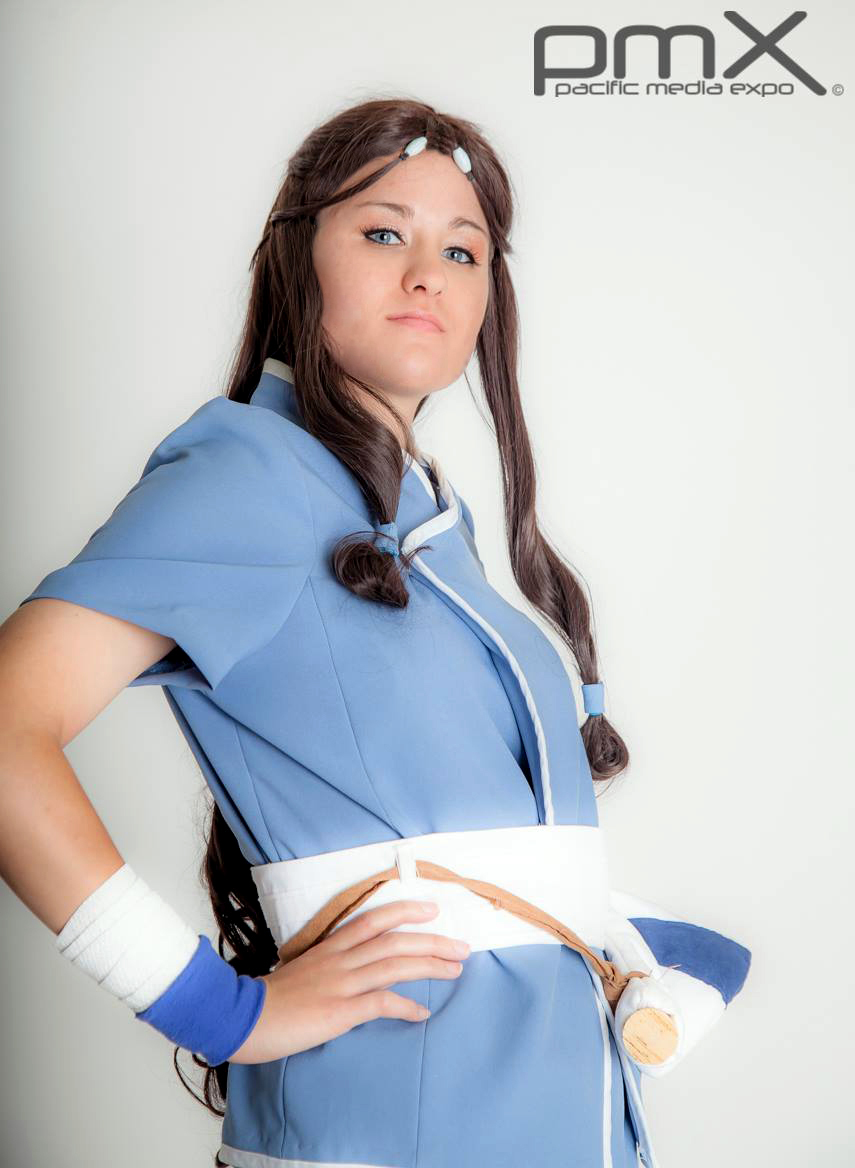 Wig Details
Wig Brand

Wig Name

Original Color:

Dark Brown

Styling Time

4 hours

Wig Quality Rating

5 / 5.00
Styling Notes

I used a Hera in Dark Brown for Katara. Basically I separated the hair i wanted for the sides and what I wanted to pull back into the bun first.

For the bun, with the help of bobby pins, I rolled the hair up (took a few attempts) into a nice roll and then used many bobby pins to keep it up and nice.

Afterwards I pulled the long bangs to the sides and put them into little hair ties. I used these ties to help me securely pin the long bands around the bun so that it looks like the side hair is part of the bun. I topped the bun off with a hair tie I made with some of the fabric from my top. The hair tie has velcro on it so it can be put on without messing up the bun. I have a bobby pin holding onto it so it doesn't fly off.

I had kept a tiny bit of hair for Katara's "hair loopies" in the front. I put small black rubber bands on them and pushed some beads onto them. The rubber bands make sure the bead does not slide down. Then I pinned the "loopies" into the sides.

For the side pieces that go with the main part of the hair I took some black rubber bands and tied one on each side about 3 inches above the end of the hair. I then folded the hair up (so I have a little loop) and tied another rubber band next to where the first one is. And put another one on top of that. This is so that the hair bands I made will not slide off and will cover the rubber bands. I had to attach the hair ties by hand sewing the sides of them together over the hair. They are not detachable unless I want to open them up and sew them back on again.

Wig Review

I really like Epic wigs. I like how they are easier to detangle and shiney. This is one of my favorite wigs.
Add a Comment