Most Recent Photo

Series

Character

Year Completed:

2013

Construction Difficulty:

Costume worn at: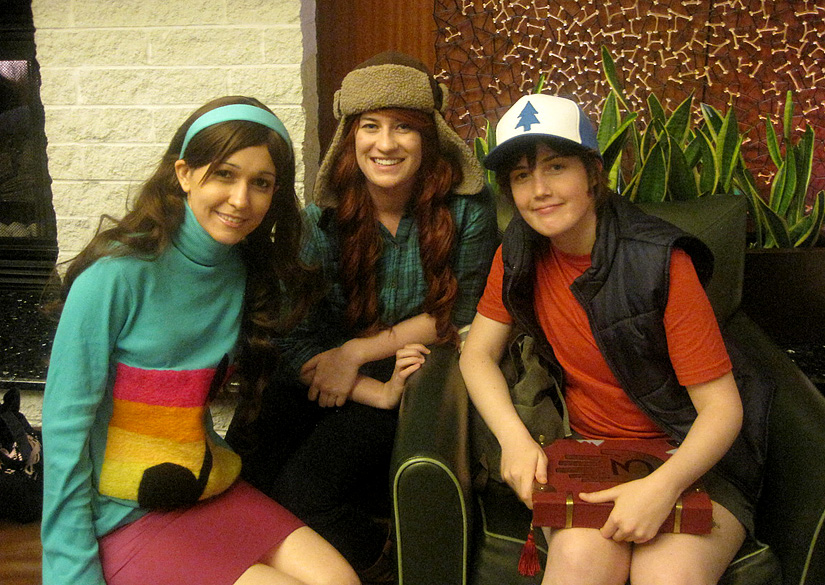 About this Costume
Construction Details:

This costume is entirely closeted. However, that did not stop it from being expensive and hard. It took 3 tries to get the right shorts and 3+ for the t-shirt. Woes of buying online. Luckily, the first try was successful as far as the vest, hat, and shoes. It was very important that the colors were correct and looked good together.

I did have to embroider the tree onto the hat, by hand. And add the red stripe to the socks (since no one makes socks like that!!). Finally, I made the book from scratch, which was a lot of fun, actually.

Personal Thoughts:

For the longest time I kept hearing my friends talking about this mysterious series called "Gravity Falls". It sounded like some sort of live-action drama series. Eventually my curiosity led me to run a Google image search, and I was surprised to learn it was a cartoon!

Then one of my friends showed me the first episode, and I was instantly hooked. The writing in this show is AMAZING and the characters are great and everything is funny, etc etc etc. Before I could even say anything, my friend bluucircles was like, "So when are we cosplaying Mabel and Dipper?" And then, finally this happened. >:D

We will eventually get a real photoshoot sometime soon. It's a shame the day we wore these at the con it was DOWNPOURING the entire time.
Add a Comment