Most Recent Photo

Series

Character

Special Variation:

School Uniform

Year Completed:

2013

Construction Difficulty:

Normal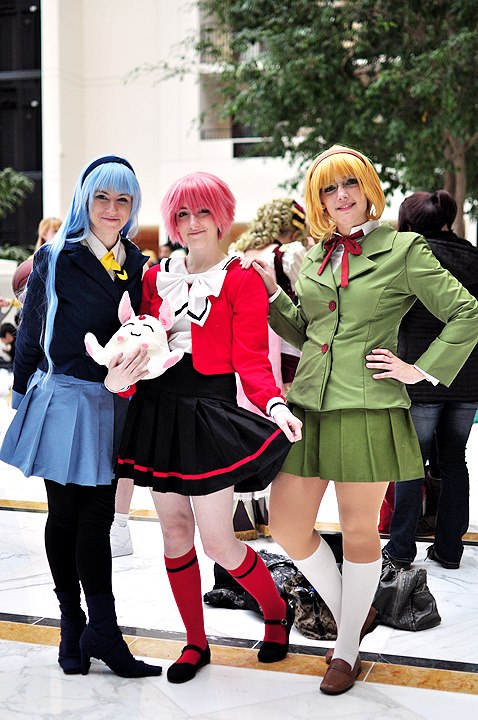 About this Costume
Construction Details:

The shirt, bolero and skirt were all hand drafted and made from scratch! The skirt is 100+ inches of fabric, box pleated with properly attached bias tape trim, yoke faced and invisible hemmed. The bolero is a medium weight red knit, the body lined with the same fabric. The shirt was kind of thrown together at the last minute because of time constraints and I intend to remake it in the future, but for what it is it looks pretty good! The socks were purchased and the black stripes at the top painted on.





Personal Thoughts:

Dream cosplay, dream cosplay, dream cosplay!! *A* It was so imporant to me to get everything right on this cosplay, Hikaru's been a dream for me for 8+ years now! I feel so so cute in this costume and I couldn't be happier with how I look, which was a worry to me since I don't think I have a good face for a 14 year old CLAMP girl. But I really love how this turned out and my Umi and Fuu are the most flawless gems I could ever ask to cosplay MKR with. We all look great, but more importantly we're all such great friends it makes cosplaying these precious gals together that much more meaningful. I couldn't ask for more perfect magic knights!
Wig Details
Styling Notes

Arda's Vegas is a perfect base style for Hikaru, and their Rose Pink is a wonderful color for her, so I was very excited to purchase it! I've only trimmed up the back of the wig to the proper length and cut bangs into it at the moment, but I definitely want to go back and touch up this wig for a more Hikaru-ish look.