Most Recent Photo

Series

Character

Year Completed:

2012

Construction Difficulty:

Normal

Costume worn at: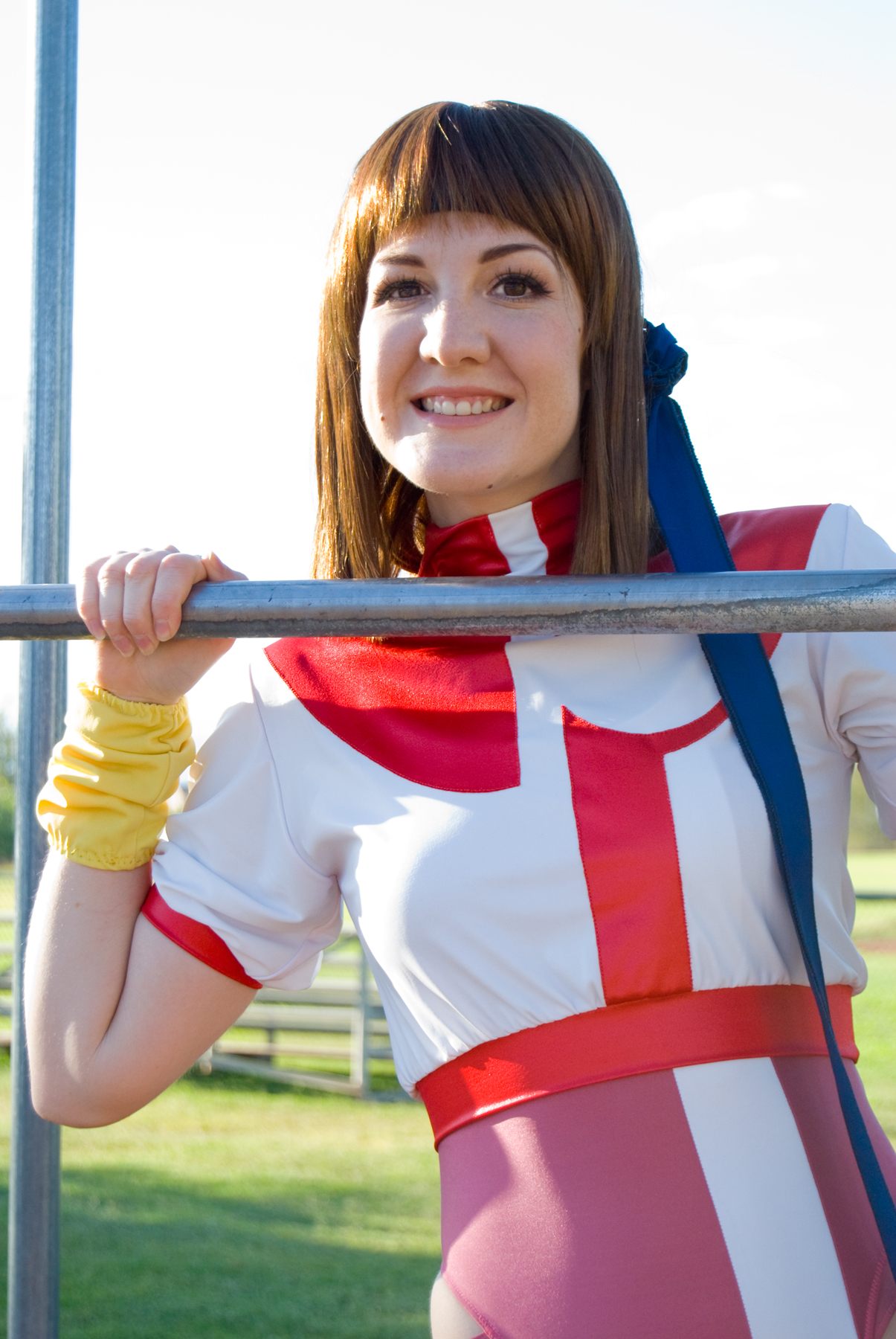 About this Costume
Construction Details:

Wig: This wig was my old Asuka wig (red) that I dyed with GREEN fw ink to try to make it brown. It worked. I'm still in awe.

Crop jacket: made from matte white metallic spandex with red wet-look spandex appliqued on top for the designs. I did it this way because it's all one solid jacket that stretches over my head and isn't stiff with heat and bond. I seriously love stretch applique. I made the pattern for this from cutting up an old t-shirt.

Swimsuit: made from a kwik-sew pattern that I heavily altered. The white stripe is that same matte white metallic spandex, while the rest of the suit was shiny miliskin. The miliskin actually came in this horrible shade of neon purple, so I had to dye it. I had heard that you couldn't really dye spandex with RIT, so I mixed up a really strong concentration of burgundy dye hoping it would just tint it a little. IT DYED EXACTLY THAT COLOR. :C So then it was too dark and too red, so I got some RIT color remover and basically boiled it in that for 30 minutes and got this color. What a hassle! I really like the color it turned out though, because it looks kind of faded/vintagey which fits with the old school anime. The twisted sides of the suit were the hardest because I made them separately and had to try to pin them in the right spot while wearing the suit.

Arm/Legwarmers: These were made with matte yellow lycra and elastic. Simple enough. I wanted to use a knit, but pretty much refused to go the fabric store just for armwarmers.

Shoes: My favorite part! I bought some Keds type shoes for really cheap, then made a flap out of craft foam and white vinyl that was sewn on to cover the laces. The big red button thing was indeed a big red button (with four holes in the middle) that I sewed on to the shoes. To cover up the center of the button I used barge cement and glued on a red glittery dot. All costumes need glitter, right?

Headband: I used some sort of cotton-blend that had a bit of stretch and was nice and lightweight. I cut out three long strips and serged the ends (with black thread since I was out of blue, oops).

Personal Thoughts:

nononononononono riri
KO

umm yeah. dream costume for years. finally in shape to do it. f yes aim for the top bitches.
Add a Comment