Most Recent Photo

Series

Character

Special Variation:

Plugsuit

Year Completed:

2012

Construction Difficulty:

Very Difficult

Awards

Best Novice Group Costume Kumoricon 2011

Costume worn at: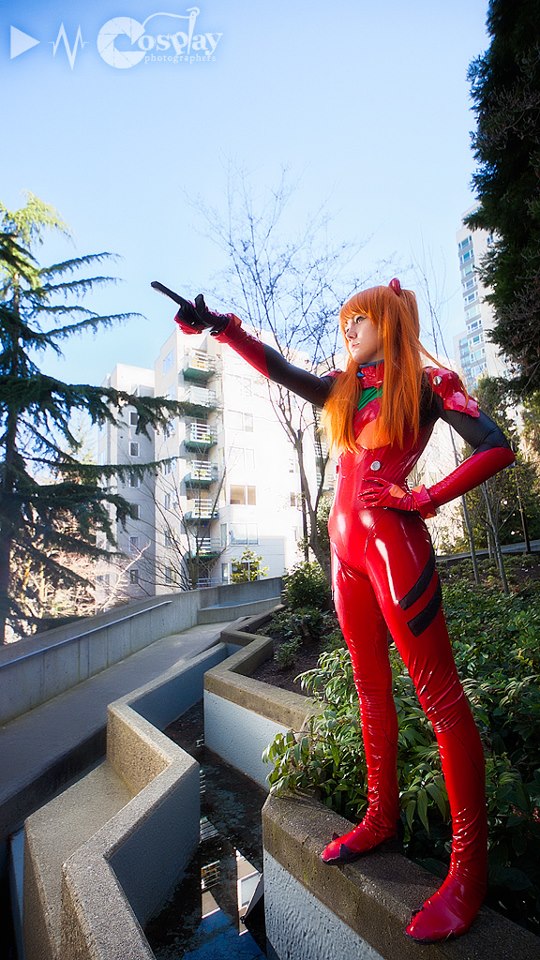 About this Costume
Construction Details:

My wonderful partner in crime, Meep, has actually made a detailed YouTube video explaining all of the materials and steps taken to make our suits. It can be seen here: http://www.youtube.com/watch?v=ys_GQY8mh_w&list=UUiZbbef-J8Rd_t6w3cQa0-w&index=1&feature=plcp

Personal Thoughts:

I absolutely love cosplaying as Asuka. To be honest, I am not a big fan of mechas, and even as crazy and exciting as Evangelion was, most of the fighting sequences didn't really do it for me. What I truly loved about Evangelion was all of the different character interactions that take place; with Asuka specifically.
Asuka Langley is a character who is relatable, but still very unique and fascinating. Cosplaying as her with my Rei (meepy-gal) is always a joy, and it's so wonderful to see people at conventions who are excited to see us, since they love these characters as much as we do.
I hope to do many more versions of Asuka in the future, and continue to try hard to do this amazing character justice.
Add a Comment