FOR SALE
Minimum Price: $0
Most Recent Photo

Series

Character

Special Variation:

aqua stripe

Year Completed:

N/A

Construction Difficulty:

Easy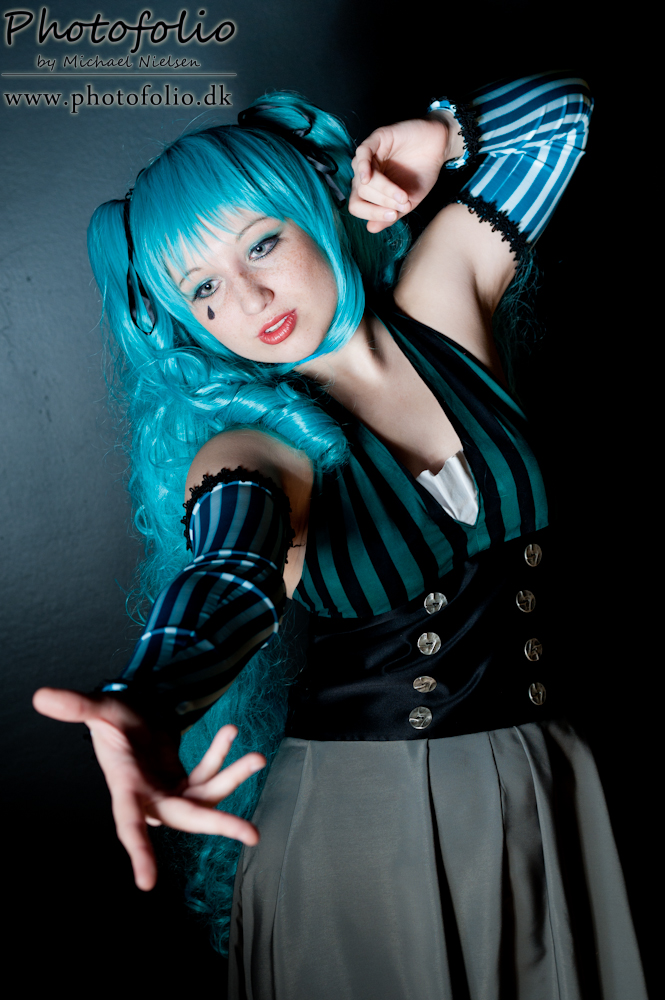 About this Costume
Construction Details:

The dress is patterned by me, with the bodice made from cotton which I dyed aqua (because finding black and aqua stripe fabric is apparently near impossible), with the gray skirt from a lightweight polyester and the clincher a heavily interfaced polyester, decorated with unique steel buttons that are actually my favorite part. The armbands are from a comfortable and stretchy polyester knit, with a black trim that matches the artwork pretty closely. The tights were purchased from Sock Dreams.
The wig is extremely thick, making the hair clips sometimes a pain to install, with bangs styled by me. Choker was made by sewing together two ribbons.






Personal Thoughts:

I wanted an easy and recognizable costume to wear in Europe when I studied abroad in Sweden that would also be easy to pack. Vocaloid was on my list of things to do, and this particular version of Miku stuck me as doable in a short time frame, and cute enough to dedicate the time for. I got to wear it as a cosplay guest to both Norway and Denmark, which was a lot of fun, and she got a lot of love!