FOR SALE (Costume Only)
Minimum Price: $75
PRICE: $75 +shipping (depending on location; can be handed off at AX if bought/paid beforehand) INCLUDES: dress, gloves, neck piece, and red gem. all pieces have been used/worn ONCE. DRESS: fits from about size 2 to 6, maybe more. made of stretchy material - bodice and skirt are double layered, sleeves are single layered and are UN-HEMMED (to be tucked under gloves). skirt is slightly pleated! black scalloped waist and black buttons are attached. GLOVES: black satin, elbow length. NECK PIECE: detachable from dress - made of stretchy material, filled with poly-fil and wire to keep shape/stay upright. very comfy!! safety pin attachment - goes around neck. RED GEM: detachable from neck piece - painted sculpey, has two 1" bar pins to attach to neck piece.
Most Recent Photo

Series

Character

Year Completed:

N/A

Construction Difficulty:

Normal

Costume worn at: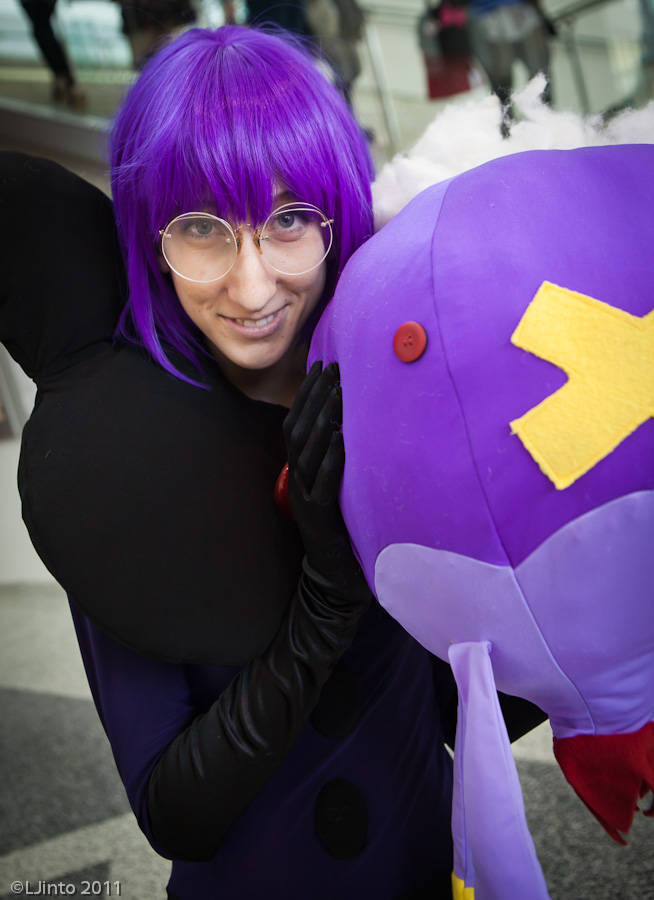 About this Costume
Construction Details:

Her dress is kind of funky and I couldn't tell if they were pleats or just petal-like panels, so I kind of did a combination! Dress and neck poof were made from this almost-velvety cotton spandex stuff, the red gem is painted sculpey, and the shoes/book/pen were also painted~ her glasses are cut plastic/plexiglass cirlces attached to frames that I bought. the Drifblim plush was also made by me!
Next time I wear Shauntal I'll be sure to add a small petticoat or something to poof out the skirt since I lack her cute hips :<

Personal Thoughts:

"N struggled to put on deodorant, and Black giggled, 'Just take off your shirt, I'll rub it on for you~~'" That's part of a novel I wrote.
Add a Comment