Most Recent Photo

Series

Character

Special Variation:

torn outfit

Year Completed:

N/A

Construction Difficulty:

Easy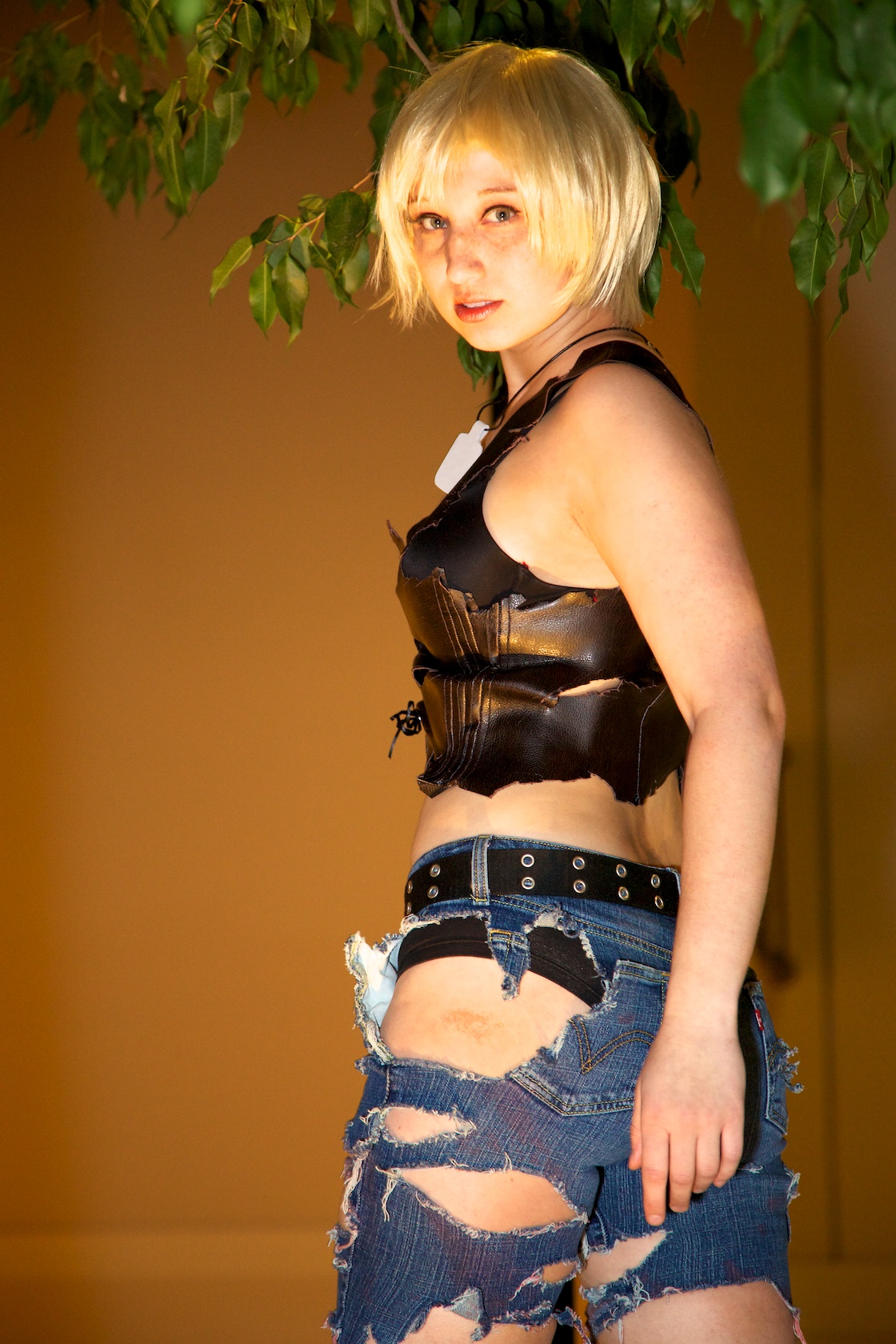 About this Costume
Construction Details:

Simplest drinking costume ever, that (not surprisingly) got the most attention. I spent an evening ripping up a perfectly good pair of jeans from Goodwill with scissors, a horsehair brush, a dryer, and bloodied up the ends with watered down acrylic. The belt and boots were both purchased. Her dog-tag thing was out of painted craft foam. I made the shirt out of leather-looking pleather, and I nearly cried when I had to tear it up all my pretty top-stitching and tailoring with a serrated knife. The wig was recycled from Ingus and restyled, though a little too short for my tastes.

Personal Thoughts:

A really fun drinking costume, and super comfy! When I saw Aya's design for 3rd Birthday, I loved it. When I saw the CG art for her in the same outfit but torn to bits and pieces, I was motivated to *actually* make it. Who wouldn't want half an ass cheek hanging out of your pants, really?
Add a Comment