Most Recent Photo

Series

Character

Year Completed:

2014

Construction Difficulty:

Difficult

Costume worn at: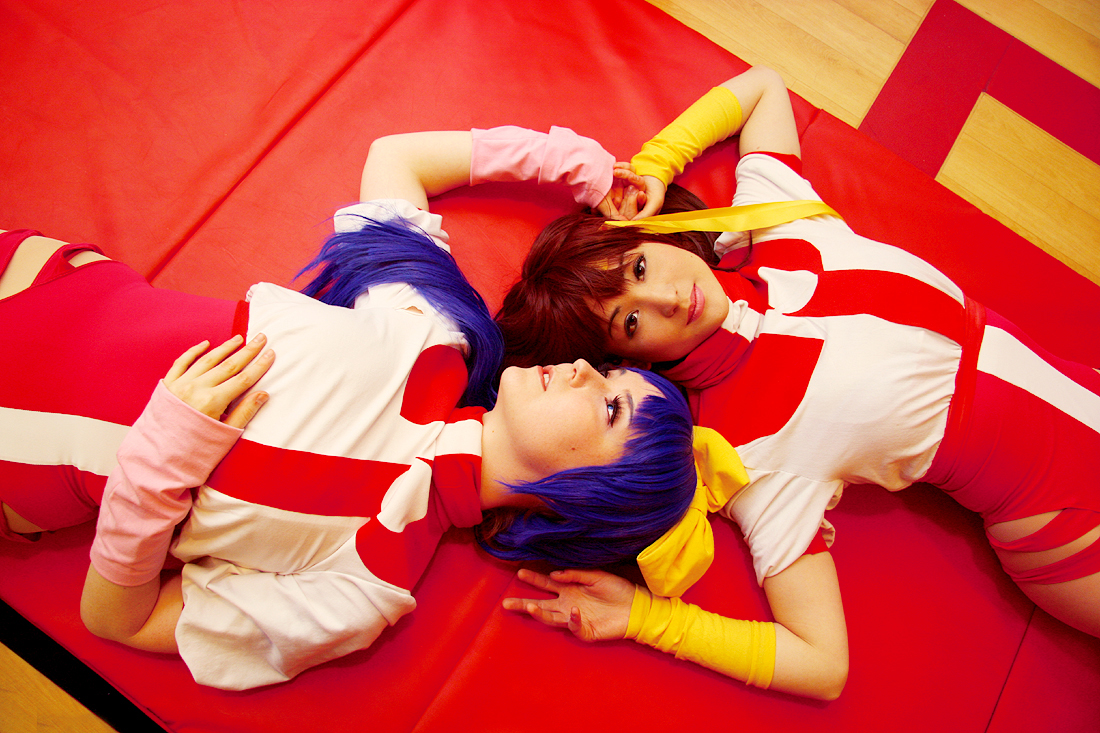 About this Costume
Construction Details:

I went into this going, "Oh it's a bathing suit and a shirt, how hard could that possibly be?" HARDER THAN I THOUGHT, THAT'S WHAT. Giana and I sweat shopped them together and pretty much made them them in 2 days, and Nicole made hers while we frantically texted each other to make sure everything matched lol.

The Leotards are made out of Spandex, the shirts/leg/arm warmers are made from stretch jersey, and the shoes are made of something totally glue repellent. The red on my shirt is heat n bonded on!! FIGHT-O!

Personal Thoughts:

HARD WORK AND GUTS, RIGHT COACH???? /SOBSOB

I finally saw Gunbuster when my friend Keiyo gave me a copy at NYAF last year, since he knew I was a die hard Gurren Lagann fan and told me it was imperative I watch Gunbuster. We watched the first couple of episodes together and it was just. SO DAMN GOOD. I pretty much decided to cosplay Noriko after the second episode, although it was a hard call between her and Jung. Kind of the "Do I cosplay who I feel I'm more like, or who I wish I was more like" dilemma. In the end I went with Noriko, because I always cosplay characters I wish I could be like, not the ones I feel I am like. SOOOOOO GUNBUSTER. Hard work. Guts. Aim for the top. Love this series ;~;


And thank you so much to Nicole for being my beautiful Senpai, and Giana for being the best Russian ever! You guys are precious babies, we should do butts cosplay more often ?
Add a Comment