Most Recent Photo

Series

Character

Special Variation:

anime version

Year Completed:

N/A

Awards

Most Attention to Detail (JAFAX 2010)

Costume worn at: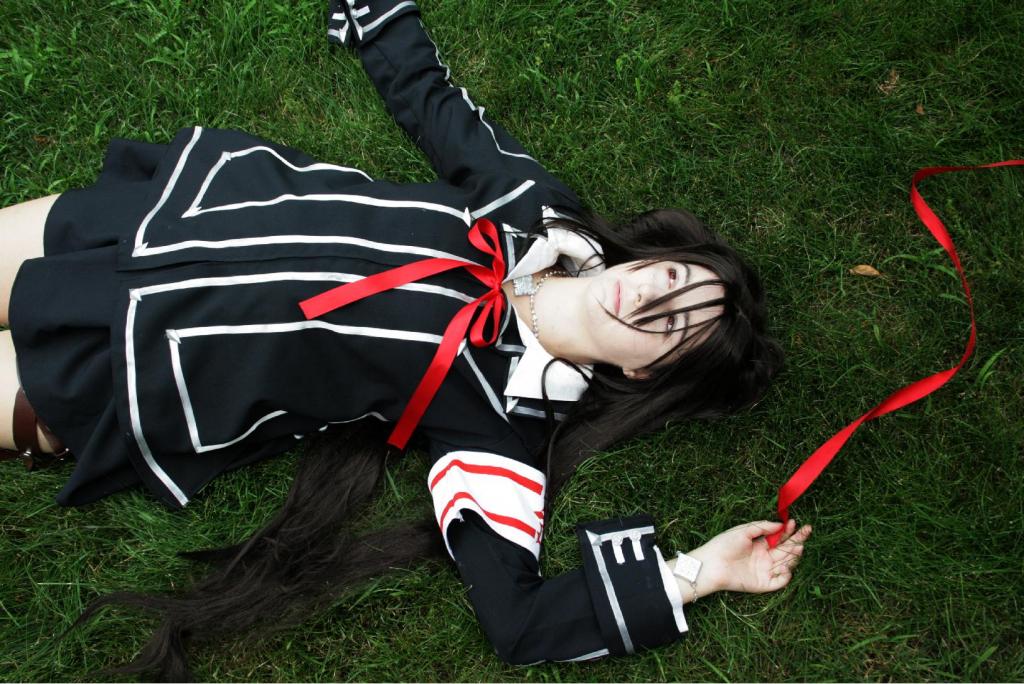 About this Costume
Construction Details:

I made everything! Mwah ha ha! I made the scythe out of cardboard, duct tape, pvc pipe and spray paint. Oh the scythe also has collapsible points in the rod so I could fold it up and carry it around safely. I made those with two bungy cords, bathroom sealant and pipe nipples (yes, that is actually what they are called.). I made her collapsible Artemis rod (which could actually go out to 31" from 10" folded up), the hip holster, the bracelet, the necklace, and the armband. I made up a pattern from scratch and sewed the uniform myself. I also glued on all the ribbons and made all the diamonds with sculpty clay. The boots are Queen Lace-up boots, by Wanted. I undid some seams to take off the top straps, sewed it back with some upholstery thread and then darkened the thread with a fine time Sharpy.
Wig Details
Wig Brand

Wig Name

Original Color:

6 - a.k.a Lavish

Styling Time

1 hour
Styling Notes

I really did not have to do much. I basically brushed the front part of the wig forward and then cut an arc around my face for the bangs. I might try to add more bangs later since it didn't look as close as I anticipated. Luckily I saved the part I cut off so I can use that to make the bangs.