Cosplayer TATTO
> Costume of Noel Vermillion from BlazBlue: Calamity Trigger
Most Recent Photo

Series

Character

Special Variation:

NOL Academy Uniform

Year Completed:

N/A

Construction Difficulty:

Normal

Wig styled by

Costume worn at: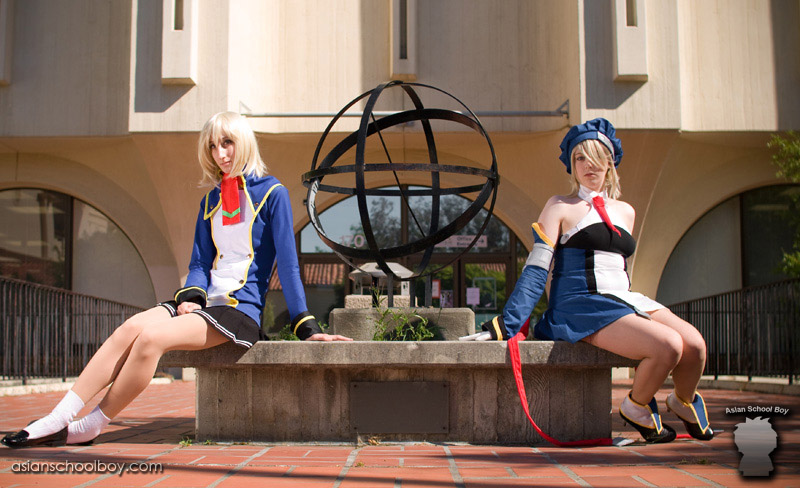 About this Costume
Construction Details:

These jackets came out 10x better than I thought they would! The material is really nice - stretchy but thick. Plus, functioning buttons! ♥ The hardest part was the IMPOSSIBLE COLLARS which on Noel turned out okay, but Jin's was a bit derp. Also forgot to add the slits on the side, oopsie. got a new wig for Fanime! huzzah! first wig was by Eve~

Personal Thoughts:

Noel so uguu kawaiiiiiiii and CeruleanDraco looked like a little boy starting up at davey's Hakumen HAHA. The most fabulous BlazBlue group! the biggest Noel troll at fanime WORD UP.
Add a Comment