Most Recent Photo

Series

Character

Year Completed:

2008

Construction Difficulty:

Normal

Awards

Featured in COSMODE Issue #31

Costume worn at: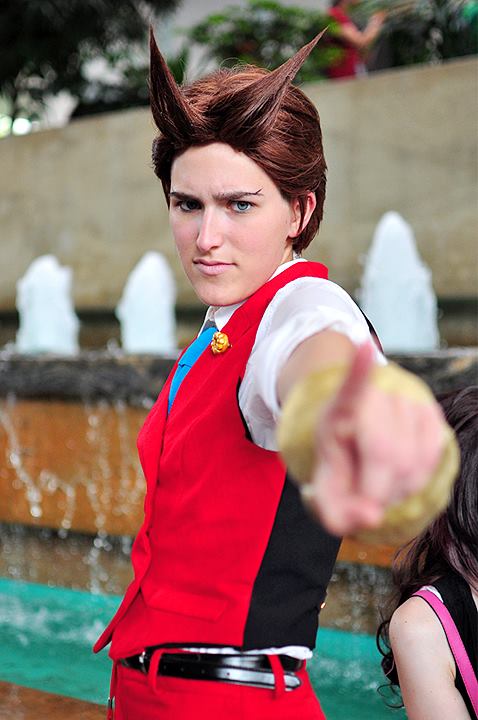 About this Costume
Construction Details:

My boyfriend decided he wanted to go as Phoenix Wright for Otakon 2008, so I wanted to do a cosplay with his. I already had the blouse and [first] pair of pants, so I decided to go as Apollo. Plus, he's just too adorable.

-------------------------------------
UPDATE (4/2012)

Gave this costume a 3rd fix-up! I ended up re-making everything but the tie completely, re-styled the wig, and wore actual dress shoes. One of these days, I will have a bracelet that doesn't look like crap.
----------------------------------------------------
The vest, pants, and tie are all made from linen.

I hated the first pair of pants. SO much. they were a year old, and decided Friday morning of Otakon to rip right down the butt-seam. I've remade them since. I also need better shoes. All my dress shoes are ver feminine. @__@ I dislike the fact that I wore Converses to Otakon, but my Rocketdogs worked out real nice for AZ.






Personal Thoughts:

This is probably my favourite costume of all time! It was so fun interacting with other Ace Attorney cosplayers.

Wig Details
Styling Notes

Trained the fibres of the spikes on the wig back with a hair dryer, then slicked the sides back with got2b hair glue, minus the sideburns, which were trimmed to shape/size. The 2 spikes were styled using more got2b & a hair dryer on cool, and then the whole wig was blasted with Aqua Net.