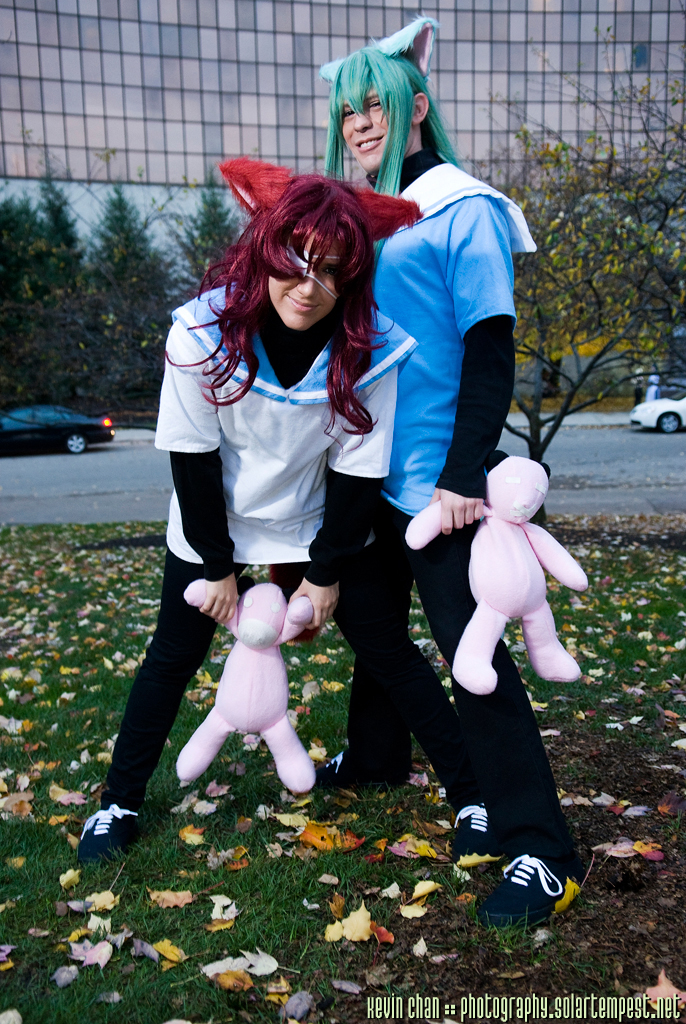 About this Costume
Construction Details:

Natsuo - Myself Youji - 4ng31 Tunic tops were made by 4ng31 with my supervision. Ears and tails were also made by 4ng31. I styled the wigs and made the bears and our shoes and pants and tops were purchased since I can't be assed to make turtlenecks or pants. Some minor unnoticeable things were our contacts, I had green contacts, 4ng31 has violet. I also had to bind down my chest which is a feat in itself and I suffered greatly just because my lovely boyfriend wanted me to do this costume with him and I like making him happy.

Personal Thoughts:

I'm actually not a huge fan of Loveless, but I did like the dynamic relationship between the Zero boys.
Add a Comment