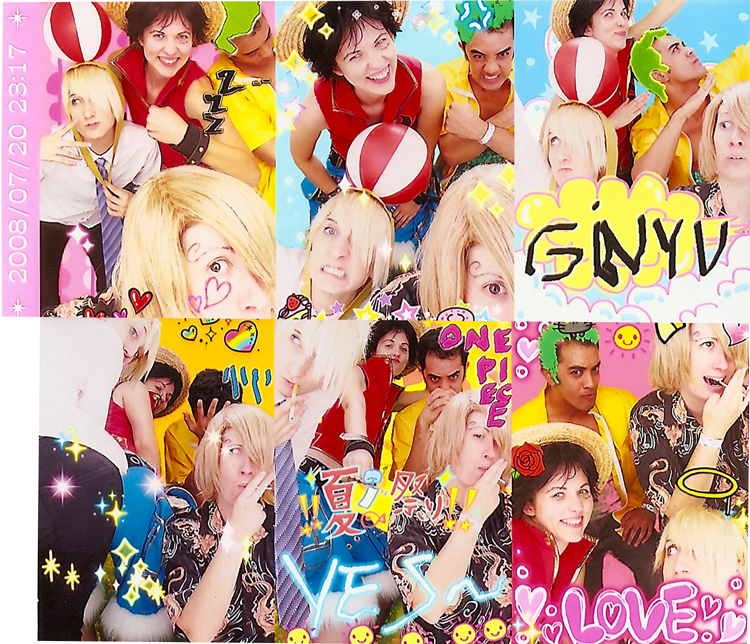 About this Costume
Construction Details:

Another thrift store costume, made for a purikura event last year~ Dyed the shirt pink (er, a little bit anyway), stole one of Chan_Li's ties, and made the ball+strap with Zal's help. Used my own hair with a couple blonde extensions.

Personal Thoughts:

SO MUCH FUUUUNNN why is One Piece so much fun. Sorry I don't have any formal photos of this, the only time I wore was at the purikura event.
Add a Comment