FOR SALE (Wig Only)
Minimum Price: $10.99
This is a long black cosplay wig. I've worn it for several costumes and it has taken a beating. It needs a good combing but it is definitely salvageable. I am selling it very cheaply as such. It's always been very good about not getting tangled for a long wig. I have used this wig for Shana from Shakugan no Shana and Kazamori Sasa from Un-Go. It's a standard black wig so I'm sure it could be used for many characters! Shipping will be in a flat-rate small box from USPS. The cost to the US is $5.80.
Most Recent Photo

Series

Character

Year Completed:

2009

Costume worn at: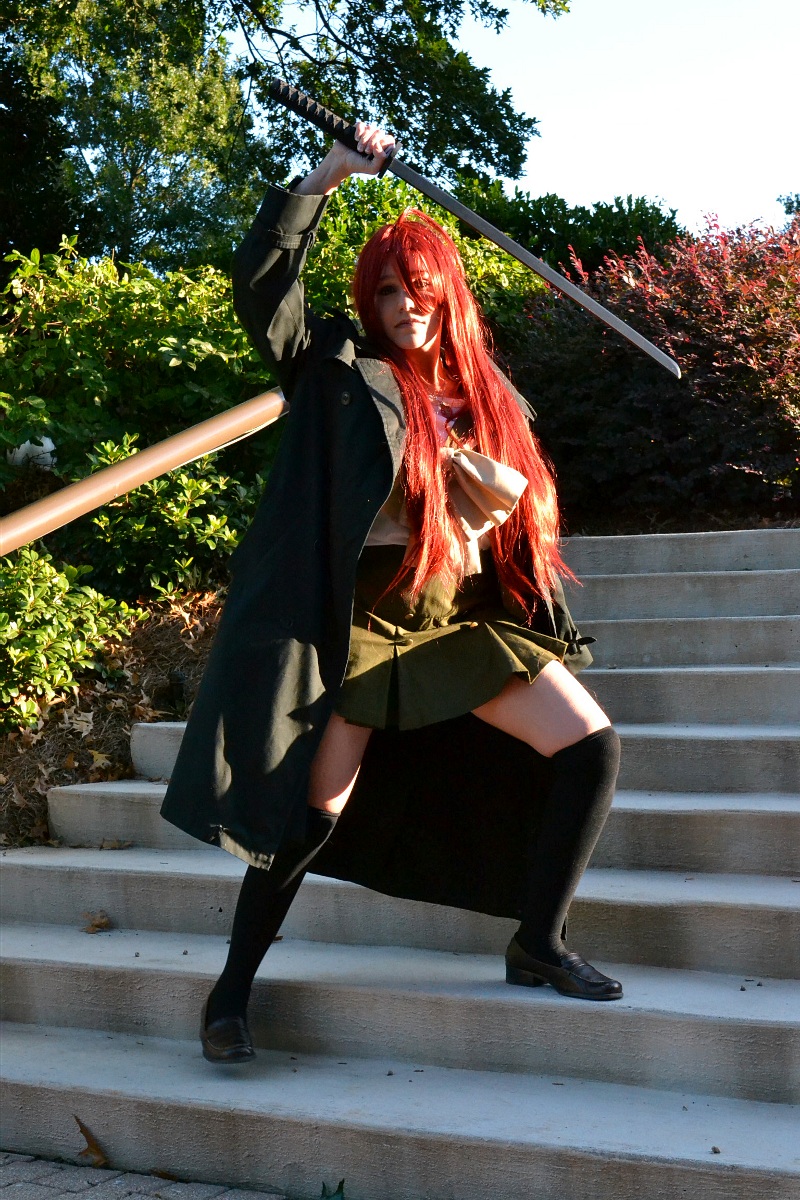 About this Costume
Construction Details:

Handmade by modifying several patterns~ The skirt was made using the cheerleader pattern in the costume section of the pattern books. The shirt was originally a poofy-sleeved long sleeved blouse which I made short sleeved. The sailor collar was made based off a Sailor Moon collar tutorial I found online.

Alastor and Melon pan made by my husband~





Personal Thoughts:

I love Shana, that is no secret. She is my absolute favorite character of all time and I would love to cosplay every single outfit of hers eventually. I think the basic seifuku was a good place to start!