Most Recent Photo

Series

Character

Year Completed:

2008

Construction Difficulty:

Awards

Best Re-Creation, Xbox Industry Award, and AgentSakur9 Industry Award at Comic-Con Masquerade 2008

Costume worn at:

Videos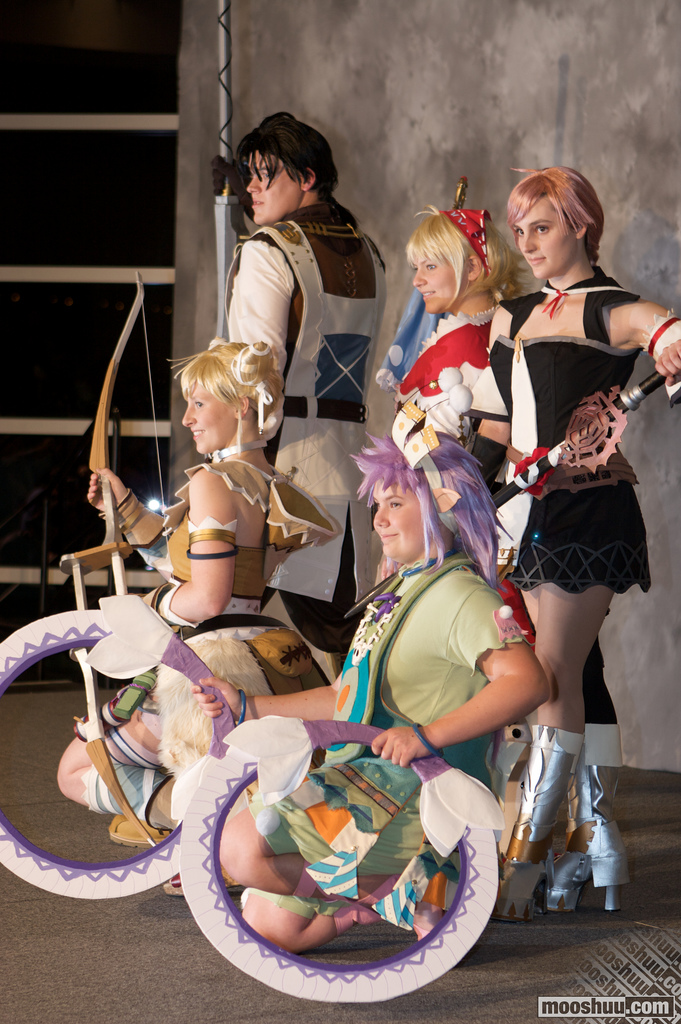 About this Costume
Construction Details:

Violaaaaa~♥! This costume was a part of Underground Cosplay's entry in the Comic-Con Masquerade 2008! Most of the costume was made out of a soft corduroy, and all of the trims are wool; a nod to Viola's profession as a goat herder xD;. My favoritest part of this costume is the gravity defying buttflap, built from copper tubing and chicken wire and covered in hand-dyed fur. The bow was made by my darling husband, Firien; thank you babe, it's beautiful ♥. I also made the costumes for March (worn by my sister, Chichiriko) and Jazz (worn by Firien), although they both made their own weapons :3

Personal Thoughts:

Viola has been a dream costume of mine since the moment I first saw her character art; she's a fabulous fox-esque archer chick, how could I not want to cosplay her? xD;;.
Add a Comment