Most Recent Photo

Series

Character

Year Completed:

N/A

Construction Difficulty:

Costume worn at: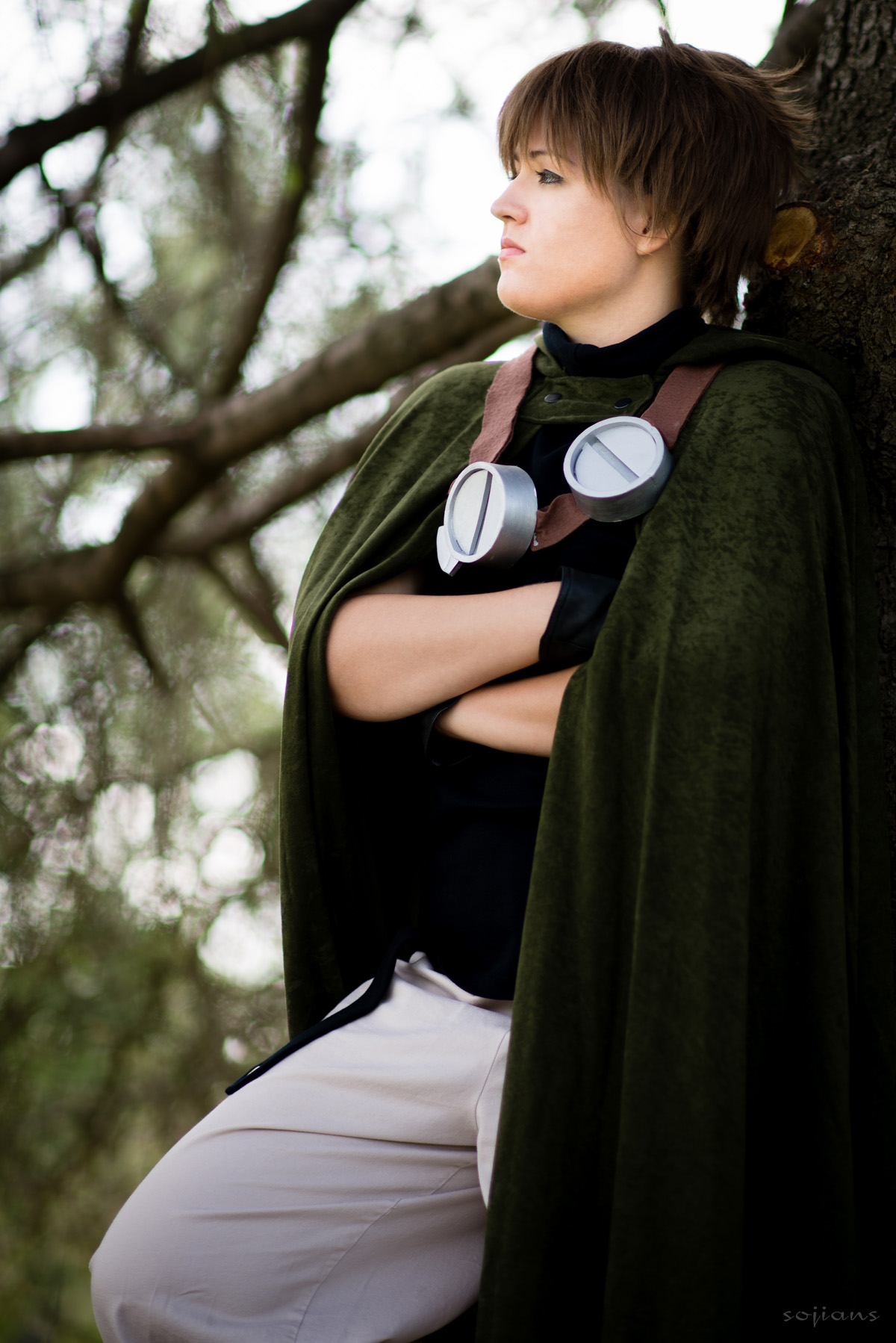 About this Costume
Construction Details:

My sister originally wanted me to cosplay Sakura and let her be Syaoran, but I told her that she is cuter than me and should me Sakura! And I wanted to crossplay for once. I had only read the first volume of Tsubasa and seen the first few epiodes of the anime at the time.

My mother made the cloak for me and the pants. She used patterns for both of them. The cloak is made out of a very soft fake velvet material. It is very nice because the material does not wrinkle. We couldn't find green lining for the hood, so we din't make a lining. My mom really regrets not making a lining. I love that cloak! It kept me so warm at all the cons I wore it at. The pants were made out of a gypsy pattern and since the material should had been flowy, the pants were huge and didn't fit me. I walked into my mom's sewing class for a fitting and the ladies said, "those pants are for her?" I guess they thought I had doubled in size since they last saw me or something. They were reduced dramatically.

The shirt was bought and the sleeves cut off. We couldn't find a pattern for a sleeveless turtleneck at the time. Of course, I since have found one and bought it just because it had to spite us. We couldn't find appropriate material at our Joann's either. The sleeves were used to make the dangles from his shirt and my sister hammered on the snaps for me.

I made the googles out of layers of foam and felt. I bought the boots at Payless and the wig from cosplaywig on ebay.
Add a Comment