Most Recent Photo

Series

Character

Special Variation:

Flight Suit

Year Completed:

N/A

Construction Difficulty:

Difficult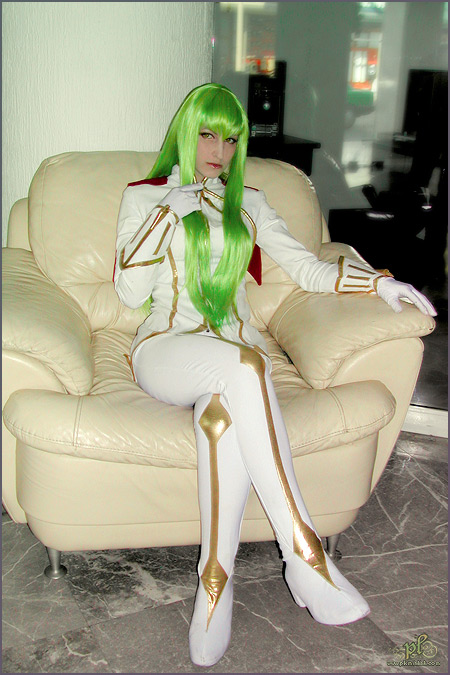 About this Costume
Construction Details:

Made fully from scratch. I didn't use any patterns and it was the first time I made my own pattern for a jacket like that. This thing may not look complex but it involved hell of a lot of work. It's also lined and serged. Oh and piping. GOD i never thought I would have to make piping again after I finished my super hero costume about a year ago XD. There is a total of 7 hours of satin stitching. The pants alone took 2.5 hours to satin stitch the gold onto them. Heres CC anyway, one of my favorite characters from Code Geass. I really wanted to make it but I didnt know if I would be able to pull it off, after we did a test on me, I was approved. I usually think long hair looks bad on me, but I was really surprised with CC. I went a long way to pull off this costume.. lol and even my friends didnt recognize me at the con it was quite funny. Ryuichi (who is my Zero/Lelouch and can be seen in the other picture) was all ninja and bought me a wig before I got a chance to start on this <3

Personal Thoughts:

I like C.C and im actually interested in making the rest of her costumes as well. Photo 5 taken by my friend Feri san.
Add a Comment