About This Event
Convention

Event Date

05/24/2013

Volunteer Access

Volunteers have to be approved by the staff of this event

Series Linked: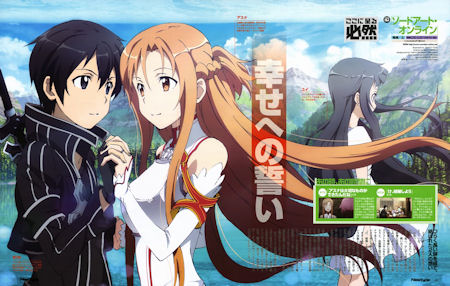 Description: ACP will be holding a Sword Art Online event at Anime Boston! Sword Art Online guests, Director Tomohikio Ito and Producer Shinichiro Kashiwada will be Guests of Honor at Anime Boston, joined by the voice actor for Kirito, Bryce Papenbrook and Asuna, Cherami Leigh.
Location: Location TBD
Volunteer Info: If you're interested at all in helping out and have a costume from Sword Art Online, please volunteer! Costumes need to be completed and photos submitted for review by May 10, 2013!
Available characters: Asuna (SAO), Asuna (ALO)
Recent Videos
The following videos have been linked to this event.