Most Recent Photo

Series

Character

Item Name

The Lost Diadem of Ravenclaw

Year Completed:

2012

Construction Difficulty:

Normal

This was made as a commission for someone else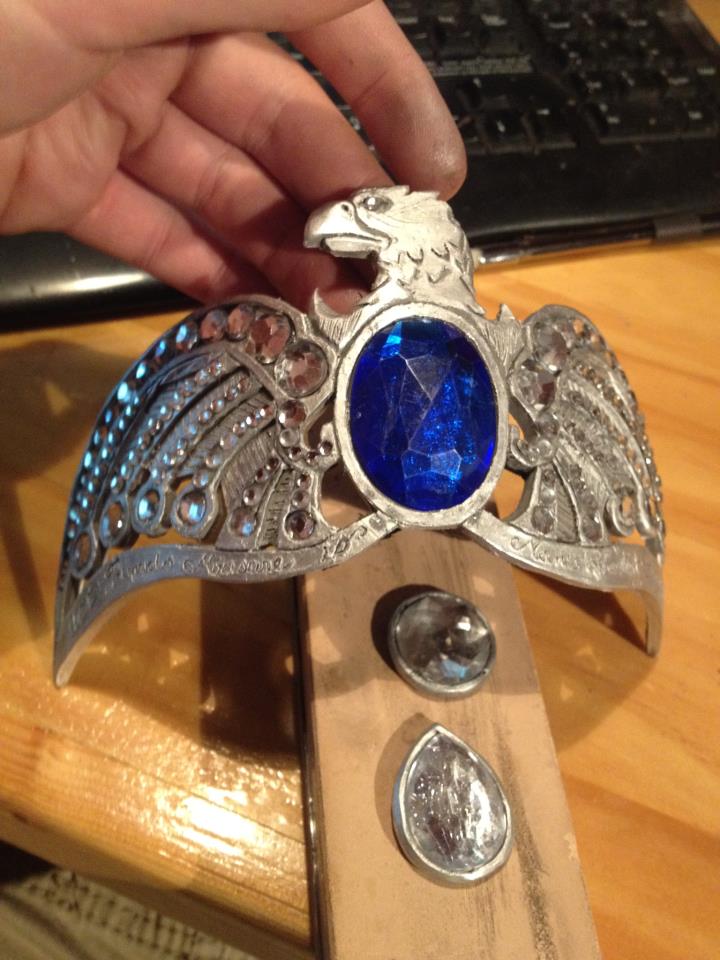 About this Prop
Construction Details:

I used Firm Sculpty and flattened it into a thin sheet by rolling it through a press. I then carved the design of the crown flat into the clay using the best reference image we could find. Shiva had the largest gems needed for the crown and so I scaled the design off of those. I then had her carve the "Wit Beyond Measure is Man's Greatest Treasure" on the bottom because her handwriting is much better than mine. I baked it until it was almost hard, then I took it out of the oven and used a towel to press it to Shiva's forehead while it was still warm to bend it to the correct shape. I then let it harden into the curved shape, painted it with silver Rub and Buff and glued on all of the gems. Shiva found silver chain which she used to embellish the back of the headpiece, and we bobby pinned it on her. It looked great!

Personal Thoughts:

My fiance, Shiva, was being Rowena Ravenclaw for our Hogwarts Founders group at Dragon*Con, and the diadem was the only Horacrux which can't be bought from a replica store so I decided to make her one. Even though I threw it together in two days, we both love how this came out, and lots of people asked her where she got it at Dragon*Con and if I could make them one - LOL. Because it was made so quickly, however, it was fragile and didn't survive the plane ride home intact. I plan to remake it with more reinforcements before she wears it again.
Add a Comment