Most Recent Photo

Series

Character

Special Variation:

Cagliostro ver.

Year Completed:

N/A

Construction Difficulty:

N/A

Costume worn at: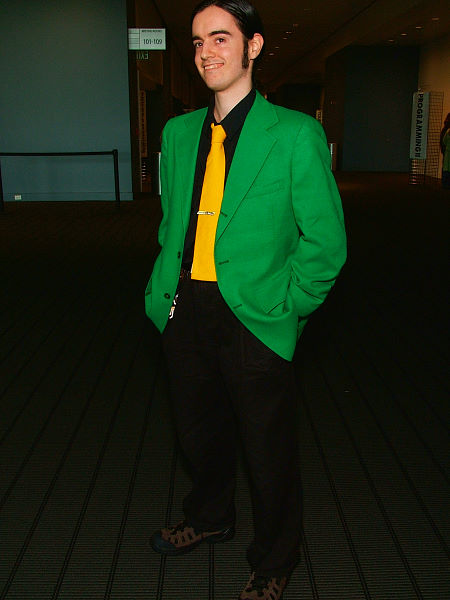 About this Costume
Construction Details:

Very Very Very.... Very simple costume to make. There are Two important pieces that can make or break it though. the tie and the color vibrance of the Jacket. Everything I got for the costume was bought at thrift stores, except the shoes and pants. The only "Work" done was removing the gold suit buttons, and replacing them with green buttons, for no reason except to make them invisible. for if i just removed the buttons, it would look weird, like something was missing. second a plain cloth yellow tie, which i sewed the tip up to square it off. Oh, almost forgot the other thing i made for this costume. The belt buckle. Originaly i was designing it to open up, and have a little crank inside like in the Cagliostro movie, but the Silver kept melting wierd. so i got pissed at it and cut the box/buckle in two. then re-doing it as two Belt Buckles that don't flip open, but hold the Famous 'L' design. Its made of Pure Fine Silver. Two exist, I hold one, and I gave my friend, Rob, the other. I've listed which cons the pictures are from, but honestly I've worn this costume to nearly every convention I've attended, therefore, I don't remember which cons I haven't worn this version...
Add a Comment